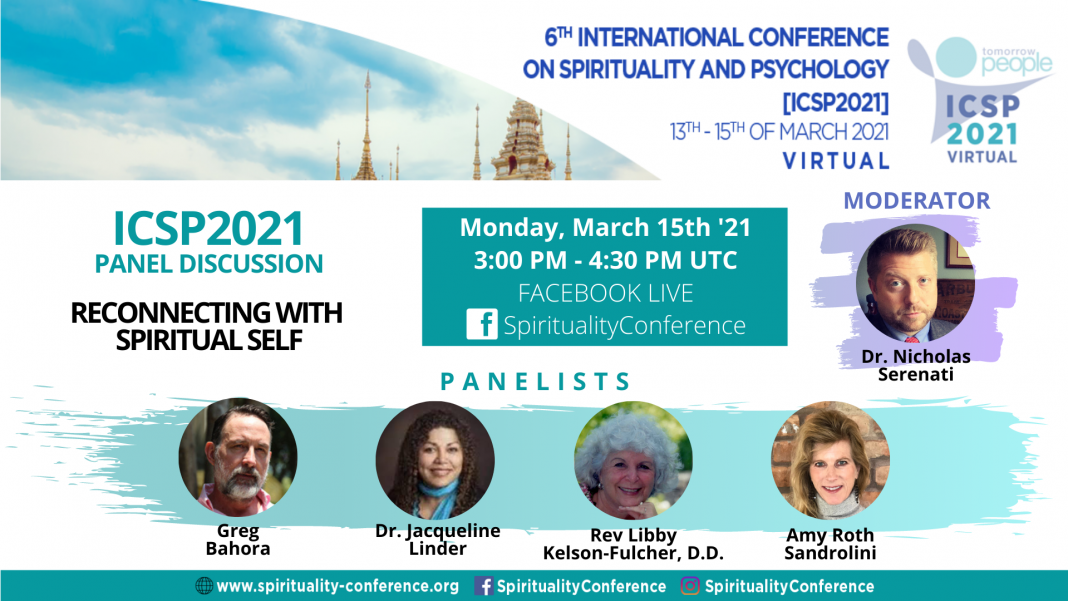 All,
I am excited to announce I will be supporting the "6th Annual International Conference on Spirituality and Health" as a committee member.
This year's conference will be virtual and occur between 13-15 March 2021.This year's conference theme is "Reframing, Rebuilding, Reconnecting" and will include a host of international experts in psychology and spirituality delivering many diverse and excellent topics.
In addition to supporting the organizers as a committee member I will also join as a panel speaker for the panel decision "Reconnecting with Your Spiritual Self" as well as presenting a talk on "Spiritual Awakening – A Personal Story".Great stuff!Check out the FB site at the link below and if your interested please sign up to join some of the sessions.