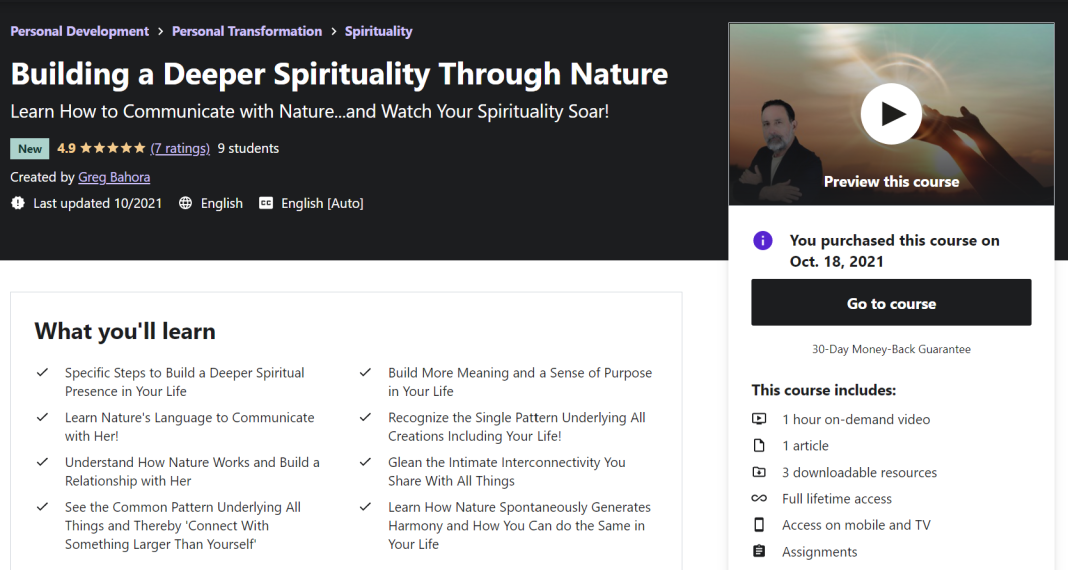 Hi Everyone!
Some fun news–I just published my first Udemy on-line course entitled "Building a Deeper Spirituality Through Nature".
Because the course is brand new, it's FREE for the next 3 days.
Follow these steps to check it out!
1. Click on this link and enrol in the course by Saturday morning at 11 a.m. USA-EST (which equates to 10 p.m. on Saturday night in Jakarta/Bangkok).
2. Watch the course (it's about an hour in duration).Note–there's no time limit to watch the full course however you must enrol within 3-days to get FREE access.
3. Please 'Rate' the course (1-5 Stars) and provide a 'Review'. This will help the course get off to a great start!
4. Feel free to forward the link to a few of your good friends!
I hope you find it fun and interesting!
Jin