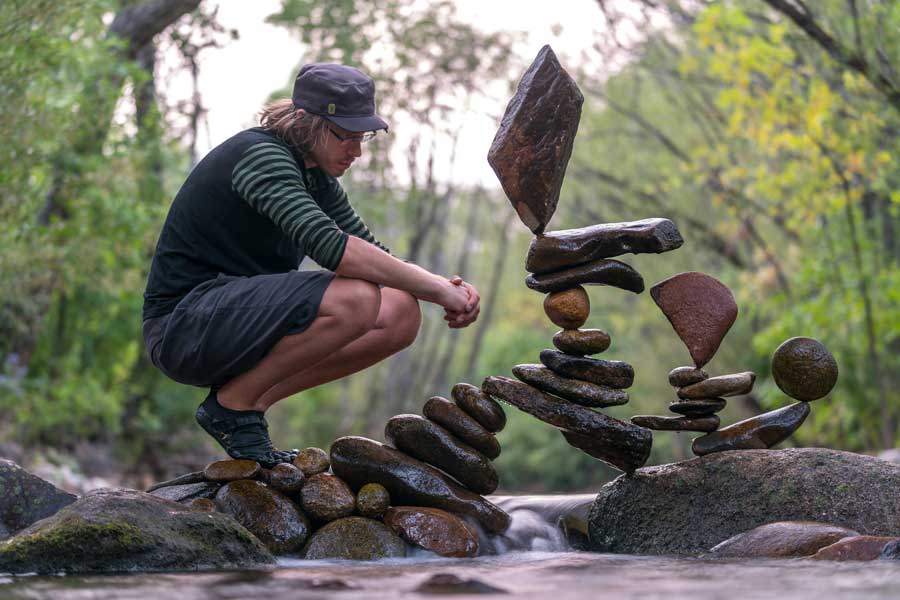 While most focus on the classic techniques of yoga and meditation to center themselves, there are in fact many alternative ways to center your mind through our day-to-day routines and by just getting closer to nature.

In our daily routines you can accomplish the goal by fully focusing on the task at hand. Whether playing with your children, undertaking a hobby, playing music, or simply doing the dishes; directing your utmost attention to the space and time before you brings you closer to the moment, others, and yourself. You will become more centered and peaceful.

Being in and around nature accomplishes the same goal (see for yourself via studies like this: https://www.sciencedirect.com/science/article/pii/S0013935118303323 ).

Some of my favorite nature-focused activities include;

— Rock Balancing: https://www.youtube.com/watch?v=ZF62fI3KK5s

— Sand Art: http://www.sandcircles.co.uk/latest.php

— Forest Bathing: https://www.youtube.com/watch?v=stuZaKB9j7I

— Bonsai: https://www.youtube.com/watch?v=PEGevD5jd64
— Walk in a Labyrinth: https://www.smithsonianmag.com/travel/walk-worlds-meditative-labyrinths-180957823/
— Nature and the Meaning of Life: Walk in nature and listen to this VDO on the Meaning of Life:
http://jinnuablog.com/index.php/2018/02/11/answers-ti-lifes-biggest-questions/

— Visit the Heart of the Universe: https://www.youtube.com/watch?v=4916WU7fOiA

Rock balancing image courtesy Michael Grab