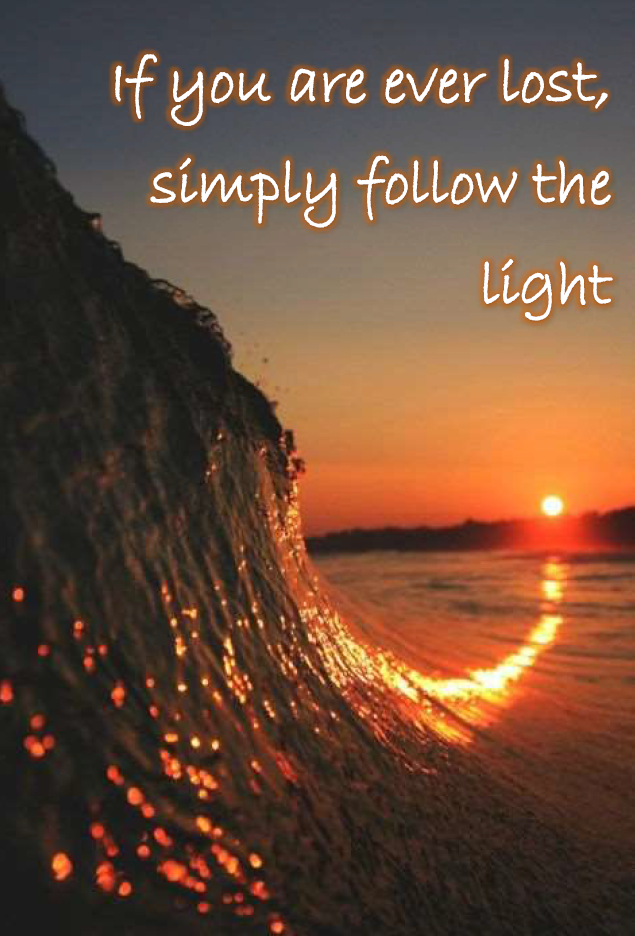 Where is the light?
It's the glowing brilliance at the heart of the universe!
What is it?
Truth, genuineness, and what your heart truly wants.
Find out how to find it—through Centerlife.
The following excerpt from my book Seven Paths to Power will help you get started (http://jinnuablog.com/index.php/books-by-jin/books/)
===========================================
Feeling lost in life's labyrinth?
All of life's twists and turns got you confused on which path is best for you?
Are society's myriad distractions and choices pulling you in too many directions, blurring your focus and distracting you from what's real and right?
How can you know for sure any longer whether your choice is leading up or down? Are you having trouble finding your way in these troubled times?
However you do not need to worry—the universe has already provided you with everything you'll ever need to find your way.
It's just that you may have temporarily forgotten the true nature of the universe and how you fit into her grand designs.It's gift to you? A pure heart of gold implanted in the bosom of all things, a heart that already knows what to do.
An all-knowing oracle imprinted with God's wisdom in the heart of each of us, an oracle which already intuitively knows where to turn to navigate through all of life's circumstances.
However, whenever you are in doubt or temporarily unable to access its infinite well of wisdom, the universe has also provided us with a series of signposts to guide us in the only direction we'll ever need to take. If you have lost sight of these signposts or forgotten how they appear, you'll just need to once again recognize them—in nature, they are simply all the beautiful, balanced, and holistically arranged elements of being we experience as oceans, rivers, mountains, trees, and galaxies, all of which are a direct reflection of the ultra-pure source code located at the center of the universe.
The associated reflections of this natural balance and beauty in the human realm are experienced as compassion, goodness, kindness, and love. Once you turn toward them, you can always find your way. A path toward the center of all things which, through their association with the source, also links you to the cradle of being and its associated unlimited goodness and wholesomeness.
It is not much unlike setting your compass towards the North Pole—once you point yourself in the direction of what's real and right at the heart of the universe, you will always find your way regardless of local detours caused by the terrain, circumstances, and conditions of your life.